It's time to shed light on one of our current favourite beers coming from PowderKeg Beer! Their unique take on classical stylings of beers, mixed in with some modern influences has pushed them to make sure we get back to that classical British beer drinking tradition.

PowderKeg love beer unashamedly. Not only because it tastes fantastic, but because it can bring such happiness. It brings people together to cut loose, have a good time and put the world to rights. It has been a source of refreshment and nourishment since ancient times and has inspired countless artists and great thinkers. It has fuelled rebellions and shaped British culture.
Their approach may be modern, but this great tradition – of beer as a source of courage and inspiration, as a drink that frees the mind – is a major influence on what we do.

In turn, they try to sow a few seeds of rebellion among our friends and customers, a gentle reminder that life is not all about working and achieving – there is beer to be drunk, pleasure to be had and dreams to follow.
Beer has nourished, refreshed and inspired the human race for six thousand years. Lately, some people have been putting a bit of a downer on it, but don't believe the hype – drinking beer in moderation is good for you in many ways.
The Golden Guinea currently have a selection of PK beer available including -
Cut Loose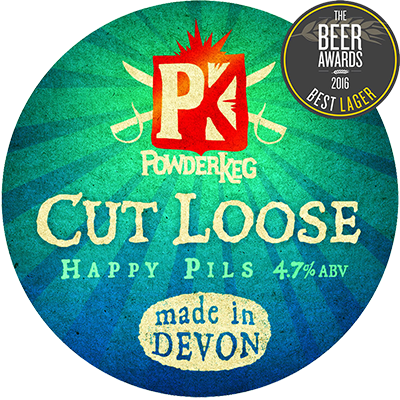 Cut Loose is a traditional pilsner pepped up with a touch of the Motueka hop from New Zealand. The result is a dry, satisfying lager with invigorating citric fruitiness, made for carefree capers. Winner 'Best Lager - IWSC Beer Awards 2016.
Speak Easy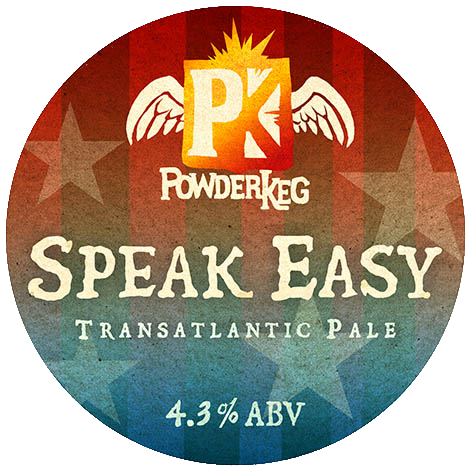 Our Transatlantic Pale brings a little British reserve to the somewhat brash US pale ales. Dry hopped to maximise the fruity aromatics while keeping the bitterness in check and the finish clean, this remarkable beer stimulates the mind and loosens the tongue. In Cervisia Veritas.
Powder Keg Brewery is quite clearly a favourite of ours, and it is easy to see why. Pop down soon and try it out for yourself!
For any further information on PK, head to their website at powderkegbeer.co.uk.