Bristol is consistently up there when it comes to one of the best cities in the world to live in. There is a tonne of reasons for this, the amazing people, constant events, a rich and deep history or even some of the breathtaking views. However, whilst all these reasons are very much true, here at The Golden Guinea Bristol's food and drink scene are unrivalled by anywhere else in the UK! Check out exactly why we think it is so great!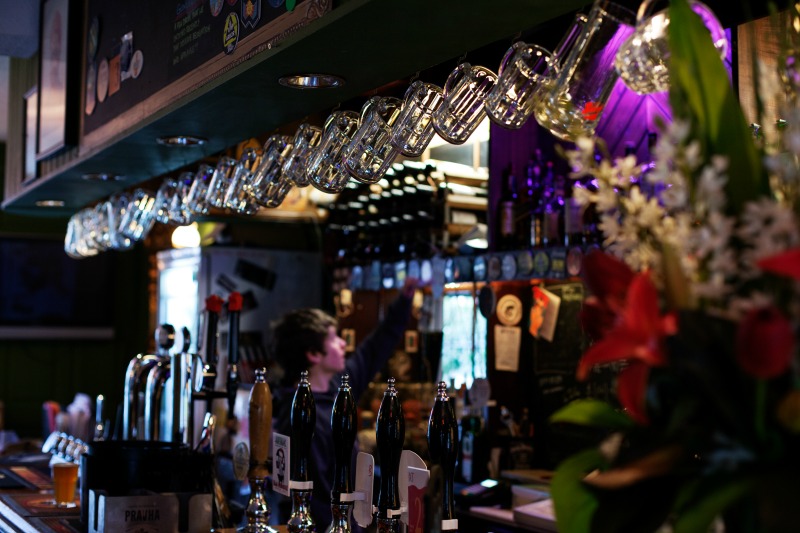 Seasonal and Fresh
When it comes to food, we really know how to do it in Bristol. The city produces some of the tastiest grub in the South-West and part of the reason for this is the use of fresh and seasonal produce in the cooking. This is something we endeavour to do at The Golden Guinea and we think most other places in Bristol strive for. Not only does this result in tastier food, you also have the piece of mind knowing that your food comes from local farmers and helps your communities thrive.
Creativity
Drinking and eating in Bristol has always been a pleasure and this has to come down to the imaginative minds that create some of the countries best cocktails, beers and plates of food. The city is one that is covered in art and this shines through in the drinks and food that we consume. Whether it be a newly brewed ale (which we have plenty *cough*) or something on a plate so good you couldn't even bare to eat it, their creativity flows through our food and drink.
The Diversity
There really is something for everyone in Bristol – whatever your tastes and budget. From Michelin starred food, too simple pints by the Harbour the city has everything you could ask for. This diversity of both food and drinks make every outing in the city a little adventure. Here at The Guinea we always try our best to make sure that we have a diverse and tasty selection of food and drink so that we can please as many people as possible. This really is a Bristol staple and something we are really proud of.
Service with a Smile
Not once in Bristol have gone into one of the markets, fetes, restaurants, bars or pubs and not seen the staff and punters grinning ear to ear. This to me says a lot about the food and drink scene in Bristol. It says not only is the service, food and drinks top notch, but the staff try their best to make sure you feel at home. We always try our best here at The Guinea to make sure you have a good time and enjoy your downtime with us.
These are just a few of the reasons we love Bristol's food and drink scene and we are so happy to be apart of it!
Remember to check us out on Facebook and Twitter for loads of regular updates.