Function Room Hire in Bristol for Parties, Corporate Events, Weddings and more!
Book your Party at The Golden Guinea in the centre of Bristol
If you are looking for a terrific venue for any type of party in Bristol give us a call at The Golden Guinea situated in BS1.
The pub is over two floors with two terraces so no matter how large or small your party we will be able to cater for you. It's free to hire too so just let us know if you'd like to order in food or a DJ and we'll make sure everything is taken care of allowing you to party til late into the evening.
Pop in and see us, call us on 07940 026893, email info@thegoldenguinea.co.uk or fill in our venue hire enquiry form for further information.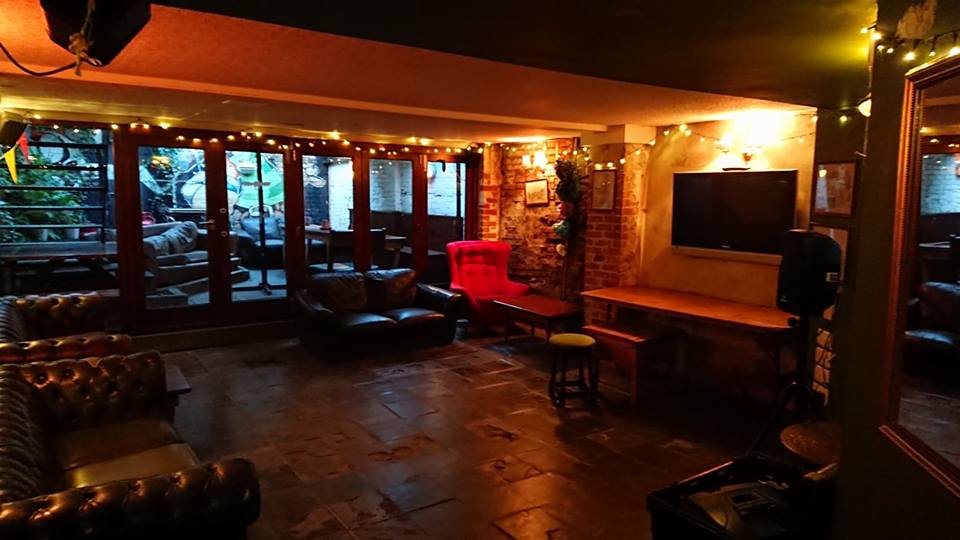 The Golden Guinea is a traditional yet modern pub in the Redcliffe area of Bristol, close to the waterfront and a short walk from the city centre. We host a huge number of private events in our fantastic function room that is free to hire for your events and celebrations which comes complete with it's own private covered area outside with settees and muralled walls by local Graffiti artist Cheo.
Food is available to order for your party with a selection of hot and cold dishes ranging from curries to our ever popular 'Guinea Platter'.
We are very proud of our Ale and have a huge selection of craft beers and ciders. We also have over 15 rums and a wide selection of whiskeys.
Music is important to us here at the Guinea, whether it be our in-house stereo playing our favourite funk, songwriters and soul or our dedicated music nights. DJ's can be arranged or feel free to bring your own music along.
Opening Hours per below however extensions can be requested if required
Monday : 4pm until 11pm
Tuesday : 4pm until 11pm
Wednesday : 4pm until 11pm
Thursday : 12pm until 11pm
Friday: 12pm until Midnight
Saturday : 12pm until Midnight
Sunday : 1pm until 11pm
Follow us on Facebook and Twitter where you can also contact us.